REICO
is a private real estate investment company. We help Canadians find privately listed income properties, commercial real estate, secure investment opportunities, mortgage financing, and zero down payment solutions. Investors may also choose to register for our Real Estate Wealth Building System, which presents the investor with a powerful technique to maximize equity, cash flow, and investment profitability.
You are invited to review the details of our core services, which outline in detail what we do and how we do it well.
Retirement Savings Secured By Real Estate
All investors that have ever succeeded at meeting or exceeding his or her financial goals have used asset class diversification as part of their strategy.
In a world of derivatives, options, puts, shares, mutual funds, bank notes, etc., there continues to be only one asset class that is truly measurable and easily quantifiable. Second only to food, housing is a commodity commonly required by mankind, giving Real Estate the added value of offering shelter in addition to revenue.
It is referred to as Real Estate for a reason!  It is real and not comparable in any way to any other paper asset class.  REICO firmly believes that a well-balanced approach to investing is no different than a well-balanced diet. Investors should always invest between 20 to 30% of their total portfolio value in well-purchased and well-managed income real estate assets.
Real Estate is a formidable asset class that has and will continue to stand the test of time. REICO can help you make your way through the maze of income real estate investment options... it's what we do!
Alternative Investment Opportinities
The volatility in the stock market over the last decade has restored investors' faith in the security of principal-protected real estate investments.
Passive investment opportunities, such as second mortgage investments and syndicated mortgage investment opportunities, provide families with alternatives to 'big bank' GICs and mutual funds while concurrently providing principal-protection and additional cash flow.
The passive investment opportunities that we find for investors allow them to be "hands off," increase cash flow, provide principal protection, and generate high rates of return. Best of all, the minimum investment amount can be as little as $25,000.
Privately Listed Income Properties
Our network prides itself in being able to specialize in finding income properties and commercial real estate, which are available to investors before they are listed on the open market. Specifically, we locate highly sought after multi-family properties, private sales, and exclusively listed investment properties.
Register not only to get assistance to locate these income properties but also to assess their investment potential, find vacancy rates, determine maximum rents, and calculate cash flows.
Investment, Residential, Commercial, Construction, Equity & Private Mortgages
Institutional, private and equity financing are available for deals, projects and developments. Our lenders can provide:
• Competitive interest rates.
• 100% financing programs.
• Financing programs for those declined by the Banks.
• Mortgage refinancing, equity take outs, and second mortgages.
• Canadian and U.S. mortgage financing.
• Up to $5 billion in financing for large projects.
Zero Down Payment Mortgage Solutions
Down payments typically increase the profitability of an investment because, since the down payment amount is not being financed, the investor avoids the interest charges that would have been incurred on those funds. However, investors may be able to grow their real estate portfolios faster by spreading their down payment over several properties rather than allocating larger down payments over a smaller number of investment properties. Smaller down payments or, better yet, $0 down payment financing not only allows investors to grow their real estate faster but also allows investors to hold onto their money longer.
Real Estate Wealth Building System
'Don't just buy a property, build a million dollar real estate investment portfolio.'
Step 1.) Register to join our private income property VIP List
Savvy investors strategize on how to find the best investment opportunities and commercial real estate with the assistance of realtors (prior to being posted onto the MLS), developers, directly from motivated sellers, and – from time to time – mortgage professionals.
Once registered, you will be able to tap into our extensive network and request to see specific income properties before they reach the general public.
Step 2.) Explore the most suitable mortgage financing and refinancing solutions.
"A properly planned borrowing strategy is a pillar to any income real estate ownership strategy."
As many investors have discovered, by not finding and following a sound mortgage financing strategy, individuals are in fact putting unnecessary limits on their ability to seize upon new property investment opportunities. Structuring mortgage loans properly can avoid the arbitrary limits set by lending institutions, as well as limits with respect to number of income properties, types of property, number of units, net equity per unit, etc.
Once registered, we will create and implement a mortgage financing strategy that will allow you to meet your objectives.
Step 3.) Determine your eligibility for 100% financing with no money down payment options. Once registered, we will explore all of the zero down payment possibilities (on a case by case basis).
Step 4.) Repeat the process until you meet your financial objectives.
Cash flowing income properties, commercial real estate, and profitable real estate investment opportunities in Ontario increase investors' cash flow, net worth and intergenerational wealth.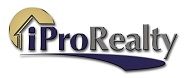 Chris Nelson
ICI Associate Director (Commercial Division)
Sales Representative (Residential Division)
IPro Realty Ltd., Brokerage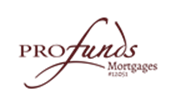 Chris Nelson
Mortgage Agent (Licence# M08001656)
Pro Funds Mortgages (Licence# 12051)