Commercial Real Estate In Ontario
Relocating?... Investing?... Building?... Buying?... Business Expanding?... Moving?... Starting a Business?... Downsizing?...Developing?... Leasing?
"Knowledge isn't power until it is applied." – Dale Carnegie

REICO provides investors with the information that they need to make sound decisions and listings of income properties in the hottest markets in Ontario. In providing this multi-faceted service, REICO grants investors both knowledge and the opportunities that allow them to apply that knowledge.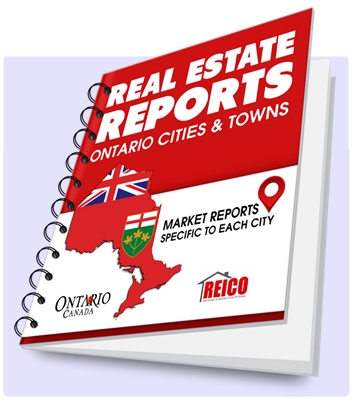 Ontario Real Estate Markets
Canada does not have a national or regional real estate market. It is comprised of many real estate markets and it is important to be knowledgeable of a city's real estate environment before investing. We help investors by collecting relevant quantitative and qualitative data on various cities across Ontario and compile it into research reports. Our eclectic list of resources include CMHC, Economic Development Departments, Municipal Housing Departments, Real Estate Associations, government resources, trade journals, real estate magazines, Third Party` private research companies, private investors, institutional investors, property management companies, local papers, realtors and mortgage brokers. We then disseminate that research to registered investors who wish to invest in Ontario to help them with their investment decisions.Real Estate Investing In Ontario
Ontario Property Investment
When you become a "Registered Member" and begin to build your investment portfolio, we will provide you with the following opportunities, advice, guidance and resources to save you time and money:
Income properties
Investment Opportunities
Student rentals, multi-family housing, apartments, etc.
Mortgage Financing
Available grants (if available)
Zero Down Payment Programs (conditions apply)
The current local market and home prices
Areas with high and low rental rates
Up-and-coming areas
Best areas and neighborhoods for cash flow
Areas to consider and areas to avoid
What investors are buying and/or selling
Where investors are buying and/or selling
The strategies being used by successful investors
Typical CAP rates and NOI for certain properties
Access to our professional real estate team in your city




Register to optimize your next income or commercial real estate property investment. Each report is valued at $49CAD and is loaded with information that will help you with your real estate research.

Below is the MLS's Home Price Index (HPI) . Feel free to start your research by exploring its tables, charts and graphs. The HPI measures the price trends for specific types of houses in 5 major Canadian markets (Vancouver, Calgary, Fraser Valley, Toronto and Montreal). The data was compiled from the MLS and gives a more stable representation of price trends than by calculating home price averages and/or medians over specific intervals of time.





Real Estate Investing In Ontario